Electrical Engineering:
Usability, Accessibility
Services • Team • Projects • Dixiplot • Contact
Systems | Control | Power Electronics | Software | User Interfaces | Usability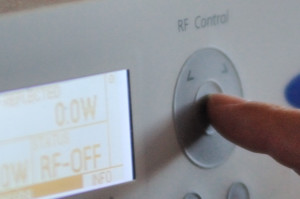 Usability
Usability, which is the service ability and user friendliness of your product, is its most important quality: the best car is good for nothing if throttle and brake pedal are inverted.
A radio, whose volume control is so rough that one can only adjust it approximately, can have the best sound, but its owner will always be unhappy.
Good Usability cannot replace a function, but bad Usability can ruin it.
A special subject of Usability is Accessibility. What is the user friendliness and service ability for people with disabilities like: Do the colours chosen enable colourblind people (5% of the male population) to read the texts? Does a device have to be operable also with gloves?
This is why we have extended our know-how, to be able to help you make your products operable well. And of course we use this know-how when we design user interfaces.
We also provide advice concerning the Usability of existing or new devices, software and websites.